Pine Bluff, AR or Des Moines, IA


Mar 2012

Kansas City, MO
Claremore, OK
Grove, OK
Poodle Club of America - Salisbury, Maryland

May 2012

Jun 2012

16th - 17th Purina Farms, Gray Summit, MO


Jul 2012

28th - 1st Oklahoma City, OK
7th - 8th Sedalia, MO

Aug 2012

17th - 20th Topeka, KS

Sep 2012

15th & 16th Purina Farms, Gray Summit, MO
29th & 30th Hot Springs, AR

Oct 2012

6th & 7th Fayetteville, AR
13th & 14th Lawrence, KS
26th-28th Purina Farms, MO

Nov 2012

6th & 7th Joplin, MO
10th & 11th Springfield, MO
Kansas City, MO
March 17th & 18th
"BUOY"

17th - Wins Class and Reserve Male under Judge Mr Carl Gomes

18th - Wins Class & Winners Dog
for 2 pts toward his AKC Championship
under Judge Mrs Marge B Calltharp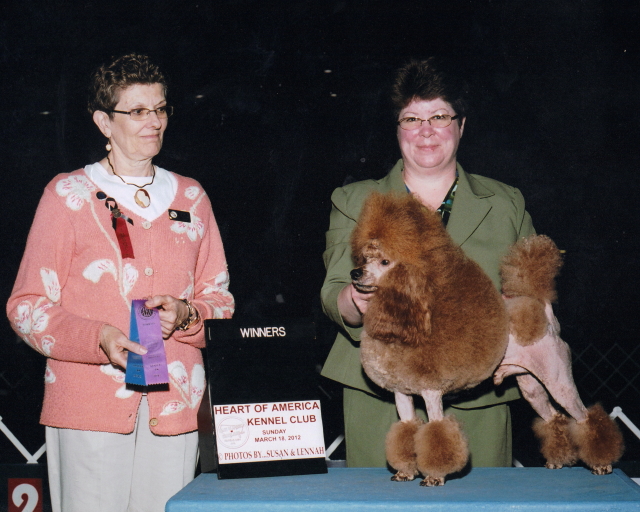 Photos by Susan & Lennah, LLC

Claremore, OK
March 31st & April 1st
"
BUOY"
April 1st - No Joke!
He Wins his Class, Winners Dog & Best of Opposite Sex
for 1 pt toward his AKC Championship
under Judge Mr Edd E Bivin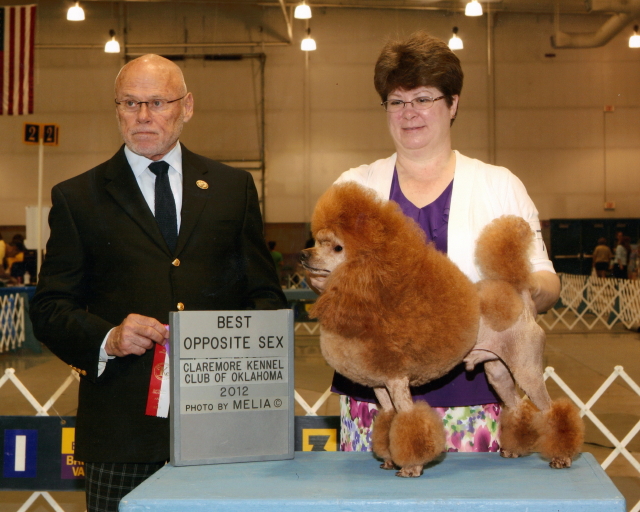 Grove, OK
April 12th - 15th
Friday, April 13th - Not bad luck as Buoy gets another point!
Judge Mrs Carolyn Taylor
April 15th - Reserve to a 3 pt major!
Judge Mr Kenneth A Buxton

Buoy has 10 points (15 required) and 1 major (2 required)
to complete his AKC Championship!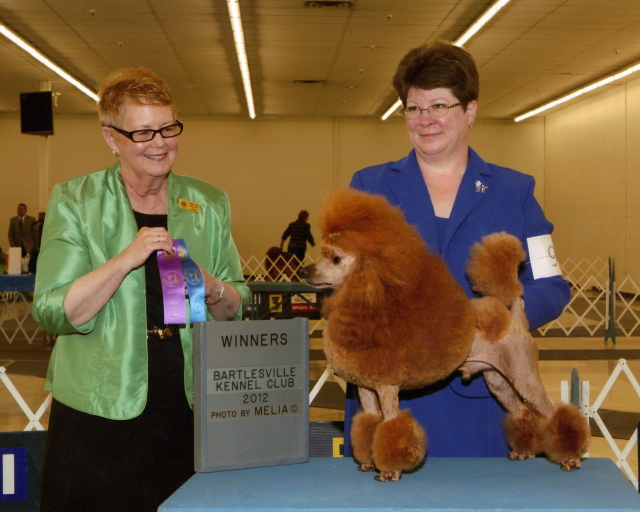 POODLE CLUB OF AMERICA
80th National Specialty
Salisbury, Maryland
April 25, 2012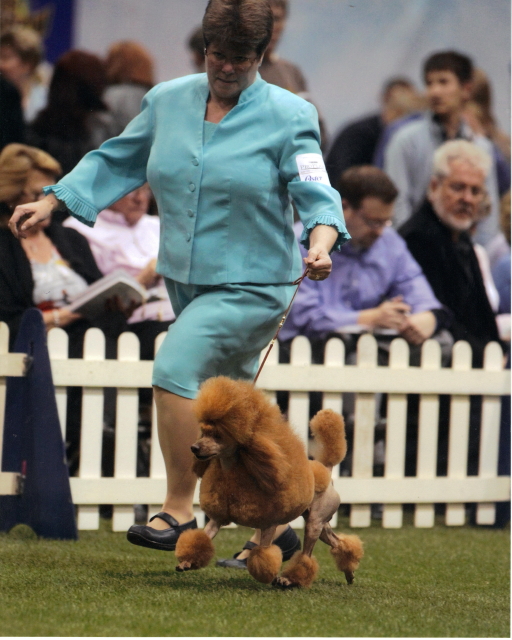 Judge Mrs. Maria J. Aizcorbe - REDS ROCK!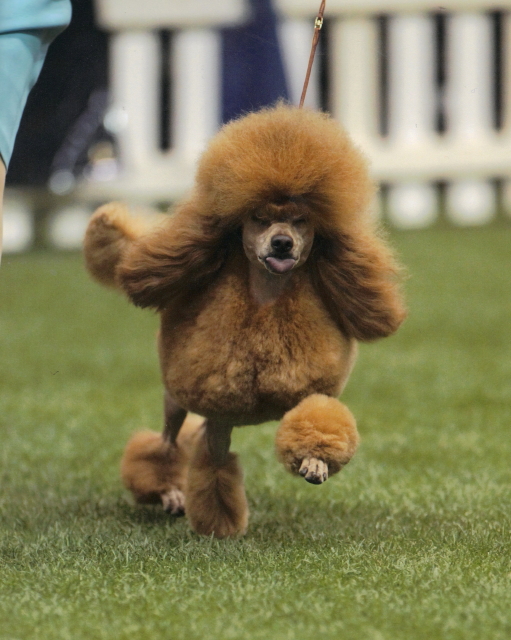 Topeka, KS
May 12th - 13th
Saturday, May12th
Buoy wins Reserve to a 4 point Major!

Tulsa, OK
May 25th -28th
Buoy wins Reserve!
Kala wins 4th in tough competition!

Gray Summit, MO
June 16th -17th
Happy Father's Day!
Buoy wins a point under Judge Dr. Robert Indeglia!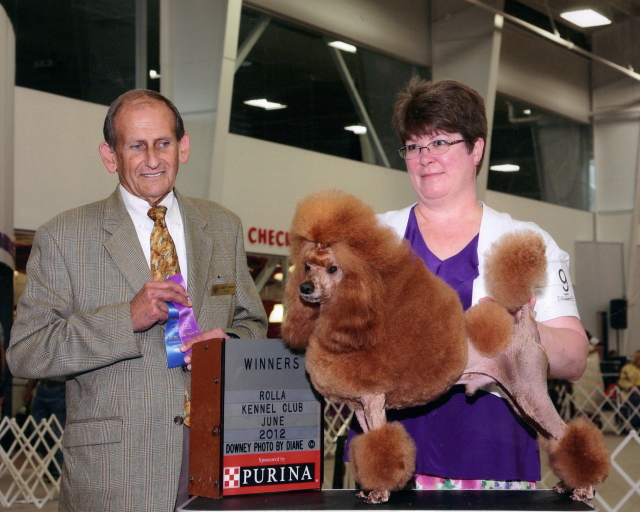 Downey Photography - Diane Larson
4 MORE POINTS TO GO FOR HIS AKC CHAMPIONSHIP!

Oklahoma City, OK
June 28th - July 1st
June 28th - Buoy wins his 2nd MAJOR under Judge Mrs Catherine Bell!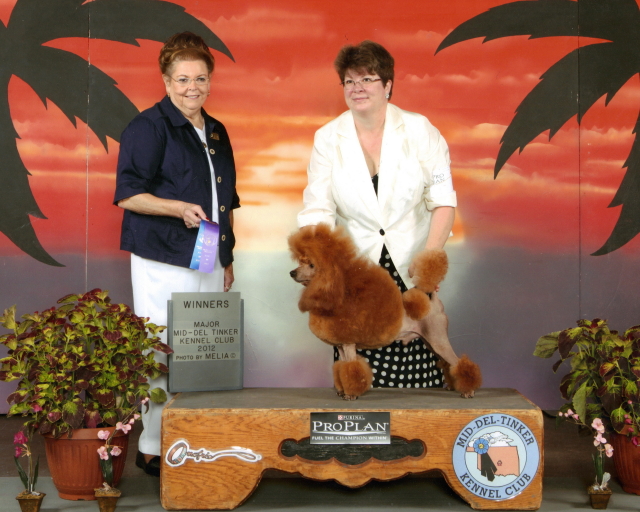 Melia Photography

Topeka, KS
August 17th - 19th
Happy Birthday to Me!
Buoy wins his final Championship point
under Judge Mrs Monica Canestrini!
AKC CHAMPION!!!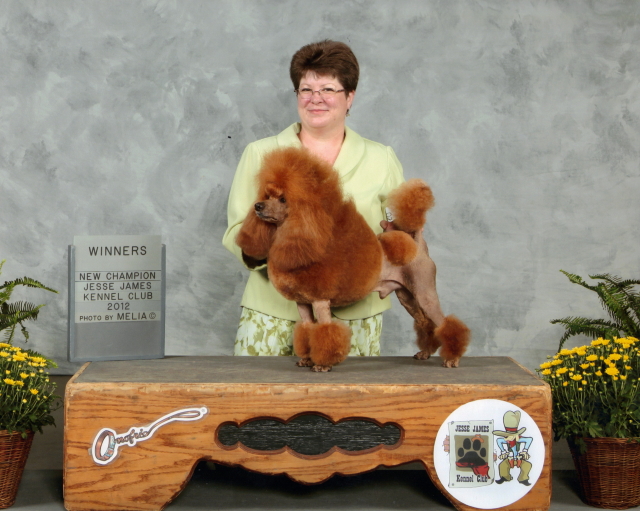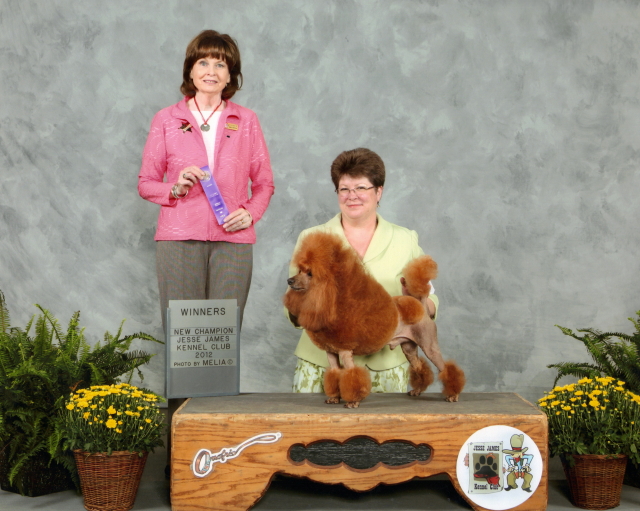 Kala sweeps the weekend adding 4 points toward her title!
Way to go Team Patriot!
Thank you judges Mrs Charlotte Patterson,
Mrs Suzanne Dillin & Mr Norman Patton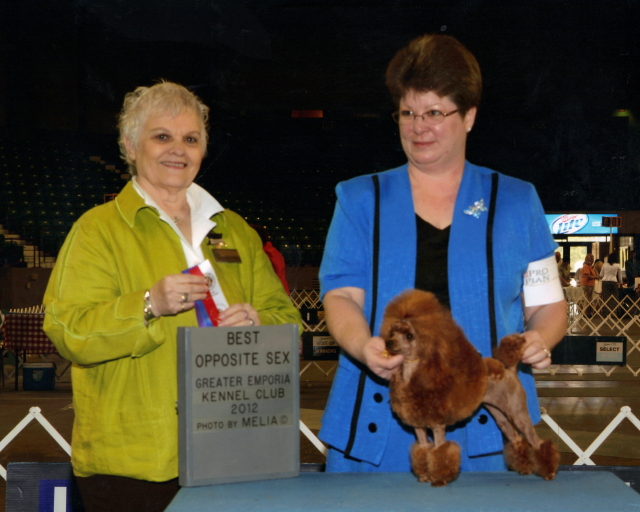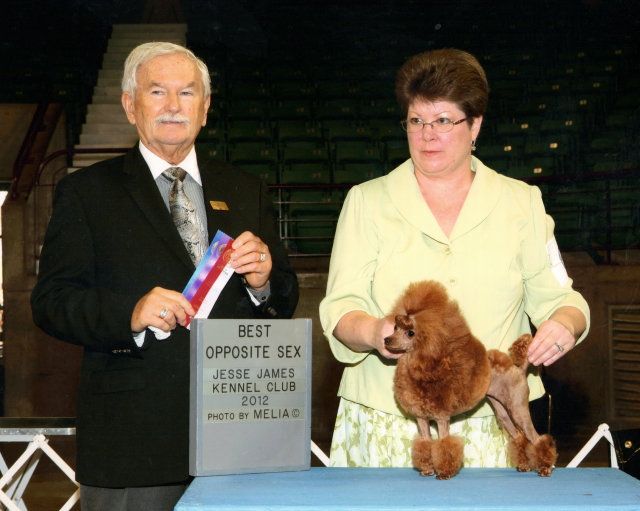 Joplin, MO
Nov 6th - 7th
Kala went Best of Winners for 2 points
Thank you to Judge Mr Ralph J (Sonny) Ambrosio
This put Kala at 10 points out of 15 for her AKC Championship!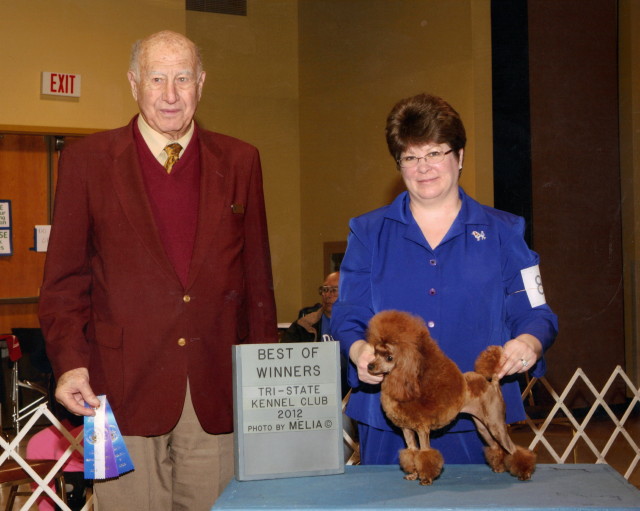 2011 SHOW NEWS
2010 SHOW NEWS